About Medic Physiotherapy
Medic Physiotherapy is a clinic owned and operated by a highly trained and experienced physiotherapist which provides its patients high quality service through evidence-based practice and patient -centered care.
Evidence-based practice implies that all of our clinical decisions are based on recent clinical studies.
Patient-centered care means that every individual patient receives a customized care and are activelyinvolved in decision making process of their physiotherapy goal setting and treatment plan.
Our patients get one on one physiotherapy with our registered physiotherapist for the entire session.
We specialize in pelvic floor physiotherapy, concussion/vestibular rehabilitation, orthopedic and neuromuscular conditions.
Medic Physiotherapy serves communities in Barrie, Ontario, but we have patients coming to our clinic from
as far as Oro-Medonte. Most of our patients are referred to us through word of mouth.
Medic Physiotherapy is a private clinic and our services are covered by extended health care insurance
and self pay.
Our mission is to help people return to life and achieve optimal health.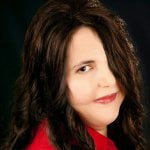 Registered Physiotherapist Doctor of Physical Therapy (USA).
"You may not appreciate the presence of good health, but you will definitely regret the absence of good health because health is happiness." ~ Amit Kalant
Noshin has more than 10 years of experience working as a physiotherapist in Ontario, Canada. She is a an active member of Canadian Physiotherapy Association. She has completed a Doctor of Physical Therapy Program from United States of America. Noshin is passionate about her profession and continues to take post graduation courses to keep her knowledge and skills up to date. She has special training in Pelvic Floor Physiotherapy and Concussion/Vestibular rehabilitation. She has also taken many courses in Musculoskeletal rehabilitation and Doctor of Physical Therapy may focused on Musculoskeletal conditions.
Noshin is passionate about providing her patients a high quality service. She utilizes patient-centered and evidence-based practice to decrease pain, and improve or restore function to help her patients return to life. She uses a combination of therapies such as hands on manual therapy, acupuncture, laser therapy, radial shockwave therapy, cupping, massage, Therapeutic exercises and more.  Noshin goes above and beyond to help her patients achieve their physiotherapy goals. Outside of work, Noshin loves to camp, Hike, canoe, take photographs of nature, watch movies and more.